User Manual - Move Blend Tool
This tool changes the shape of blends.
Move the shape by clinking in the middle, or on the circles.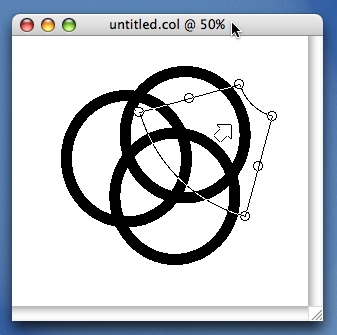 Blends can be drawn on to contone layers.
Click on "New" in the layers window. Select the "Continuous Tone" option.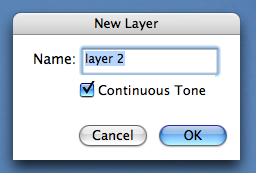 Set the start and end colors of the contone layer.

Paint using the Blend tool.